Why join?
Learn from our expert guest speakers
Share tips with our members, get guidance from our mentors, and collaborate with your peers
Strengthen our library and other resources in Western Massachusetts and encourage others to research our shared history
Share the joys, challenges, and thrills of finding your connections to your ancestors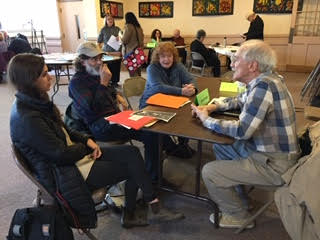 Membership Benefits include:
Free admission to WMJGS and JGS of Greater Boston, where you can network with others sharing your interest in Jewish genealogy, watch films, and enjoy presentations;
Field trips to genealogical programs;
Notices of area events of interest to genealogical researchers;
Join now for membership for all of 2019!
Those who join this year also receive membership in the Jewish Genealogical Society of Greater Boston, This include all benefits, including free entry to their meetings and receiving copies of MassPocha.
You can pay your membership dues by PayPal. Please click the Donate button below.